Well we recently began working on a 2007 Mustang GT 4.6L 3V that we had previously installed a set of Comp Cams NSR Cams, Livernois Valve Springs, HP Single 67mm Turbo kit, and a PI 3000 Stall Converter for a complete build.
Tyler decided to flex his penial muscle one night while attending the street races in Orlando and adjusted his boost controller at least 3 times which lead to his stock block grenading @ approx 150MPH!!! Luckily nobody was hurt he kept it on the road and aside from the engine managed to keep the car in tact. Which is amazing because when it arrived at the shop the entire car was covered in a 1/4" thick coating of oil.
Plans for the build:
RP Racing Engines 4.6L Longblock
Crower Crank, Crower H-Beam Rods, CP Pistons, RP CNC'd 3V Cylinder Heads w/ oversized stainless valves, RP Spec Turbo grind camshafts w/ Manley dual valve springs, Clevite HP Bearings, ARP Everything, FRPP Billet HV Oil Pump.
ATF Built Stage 4 4R70W Trans conversion
Complete Fore Precision Triple Pump Return Style Fuel System utilizing 3 Walbro GSS342 Fuel Pumps, supporting hardware, & 105lb/hr injector dynamics injectors
RP Eliminator custom Single Turbo kit w/ Bullseye 82mm Billet "Batmowheel" Turbo
AMS 1000 Boost Controller
JPC Sheetmetal Intake Manifold
and a whole lot more...
Carnage Pics!!!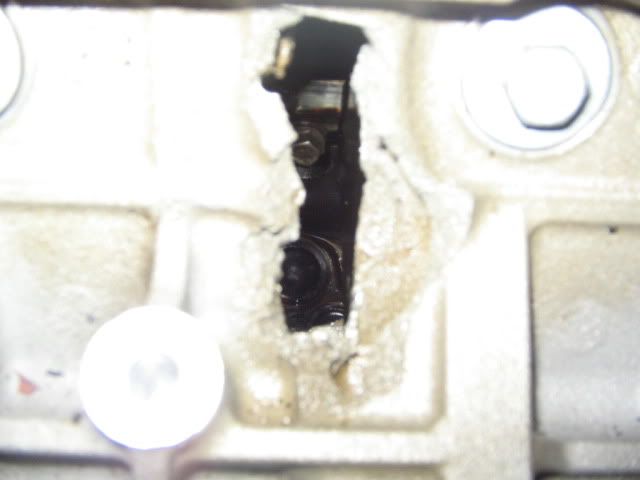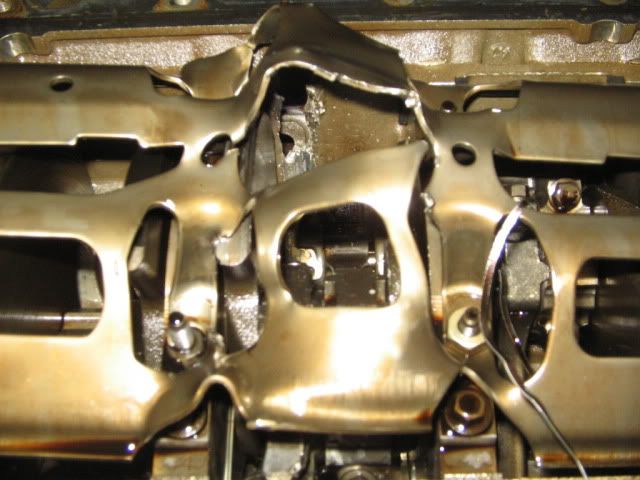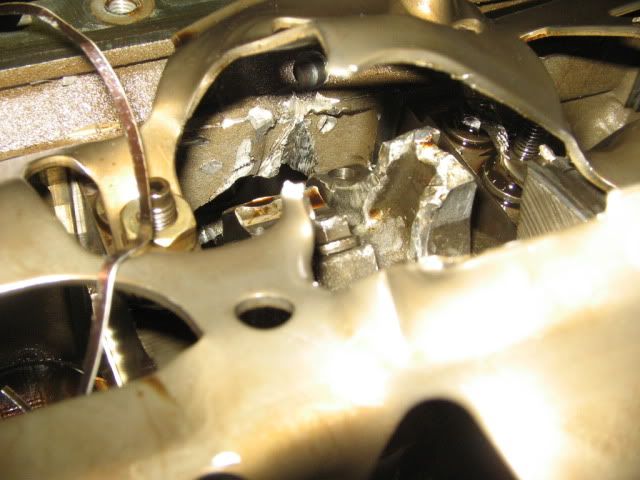 Aside from the stub of the rod that let go there was only 1 recognizable piece of piston left, a 2" piece of rod, and of course the only thing to stay completely intact was the wrist pin!