·
Put the wet stuff on the red stuff
Discussion Starter
·
#1
·
Ok,..so in the midst of collecting parts for going fully built, I have become impatient and have decided to get my truck back on the road to enjoy those Sunday cruises and also as she is starting to succumb to the elements. I got this block a while back and have had it in storage as I have been working and finally decided to tear into it, to see if I had a possible replacement bottom end candidate.
*Note* I apologize in advance for a couple pics. I got a new phone case and it would auto focus very well.
First thing I decided to do was clean up the cylinders and check the cross hatching. I was told this block had somewhere around 30k miles on it. These cylinders seemed to clean up rather well and the cross hatching looks great.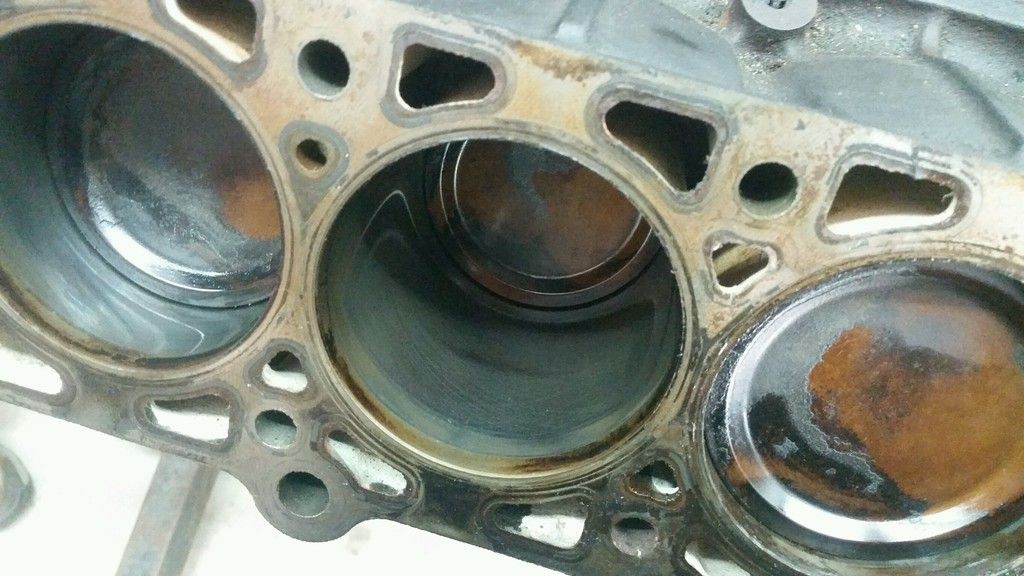 Next I went ahead and checked all the bearings and the crank. I did find a a lightly marred rod bearing that I could catch with the finger tip and it left a wear mark on the crank but its completely smooth.
Then I came across Main Cap 2 and the bearing had some nasty chew to it but once again the crank was perfectly smooth.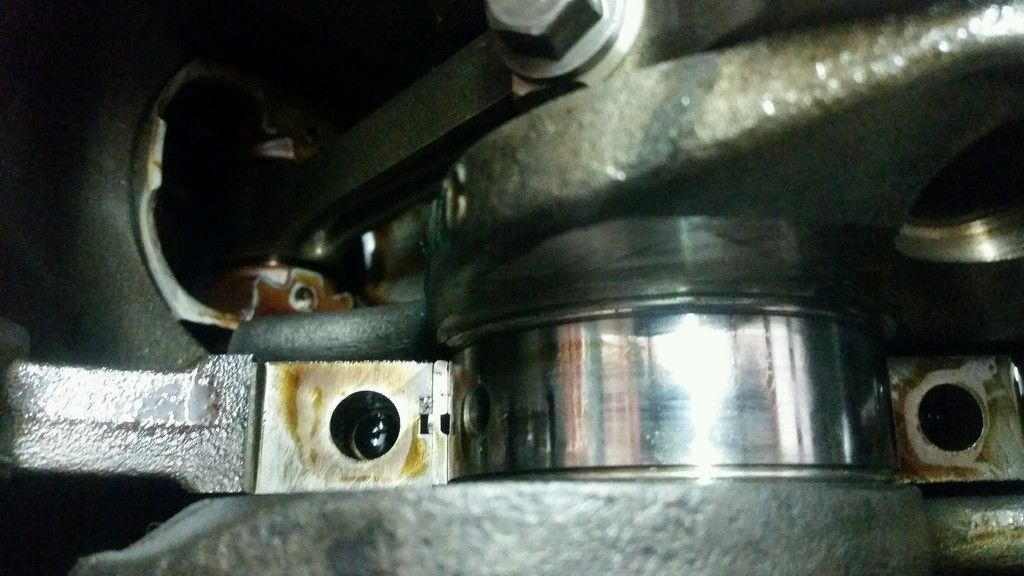 I'm sort of perplexed as to what has happened because when I pulled Main Cap 1 its as if it has brand new bearings?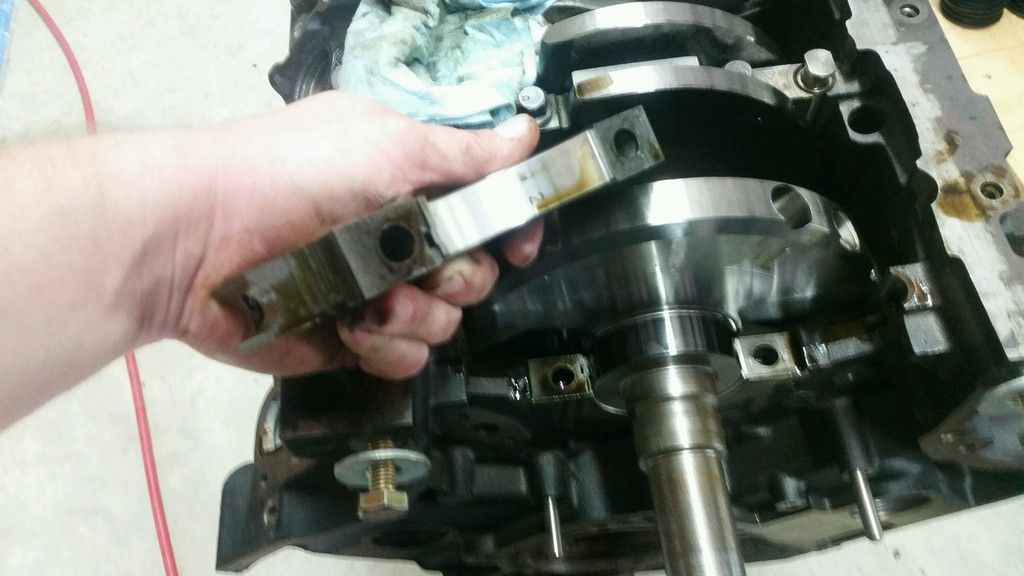 At this point I was asking a member some questions and was informed to check the oil pump off this motor to see if there was any trash in it and it came out clean.
So now I believe I can get by with having the crank polished, order new bearings and since I have this spare block already torn down, I think I'm going to get some forged rods and re balance the rotating assembly and let a rip. I'll have my truck back up and running and get to run some more boost and feel good about doing so
. Really not sure what limits I can push it to, but I plan to just run everything else stock with my ported eaton. I had contemplated instally my 2.3 whipple, pumps, and injs, but I may refrain.