·
Worlds Fastest Street HD Truck
Discussion Starter
·
#1
·
Hey everyone,
Trying to dig up some info. I'm converting from the vacuum booster to a hydratech hydroboost unit....the real Purdy show finished one, all machined smooth casting, painted/cleared/baked, polished plate and accumulator, re-clocked, the works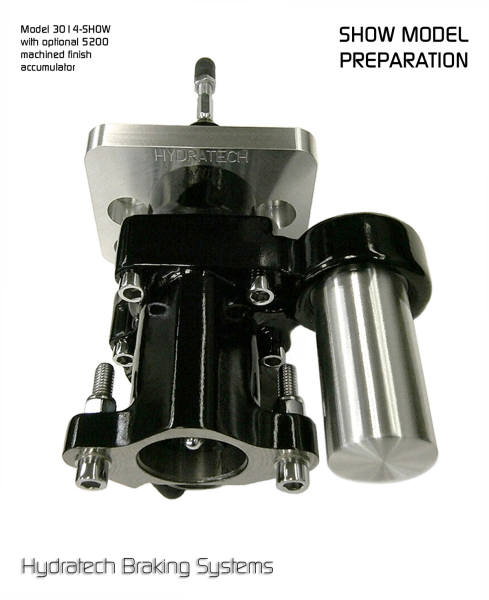 Anyway, along with that, I'm redoing the brake lines from factory spaghetti mess to polished stainless steel 3AN brake tubing. Trying to figure out all the thread types/sizes to convert directly from the master cylinder from inverted flare (IF) to -3AN.
From what I was able to measure, here's what I've got. If there's any corrections, please post up...
Cruise control switch port (on MC):
3/8-24 IF
Forward brake line port (on MC):
9/16-18 IF
Rearward brake line port (on adaptor):
7/16-24 IF
Rearward brake port adaptor (on MC):
M18-1.5 O-ring
So the first three are easy, I can get those size adaptors to go from x/y/z IF to 3AN. The last one is the tricky part. That rear port adaptor is an odd fitting. From what I've read here (
http://www.ford-trucks.com/forums/1376447-mystery-fitting-on-2001-f150-v6-brake-master-cylinder.html
) that rear brass fitting is just an adaptor for ABS trucks, and a proportioning valve on non-ABS trucks. Well I've deleted ABS long ago, so is there any other adaptor I can buy that can convert right from M18-1.5 O-ring to 3AN and eliminate that brass chunk? Or does anyone know the ford PN for the proportioning valve that would get installed there?