·
Even Then I Was Old Skool!
Discussion Starter
·
#1
·
Mark's Classic Cruise Theme Night Manager finally got back to me about the possibility of doing a "ALL TRUCK NIGHT" theme cruise-in at their location. There are some basic requirements like three (3) people have to get there extra early to help with parking group setups. Mark's Cruise Nights is _every_ Monday night in East Granby, CT just north of Hartford and 5 minutes off I-91.
Rather than a Lightning night, they're looking at basically having a open paddock area for For, Chevy and Dodge Trucks plus any odd brands like Studebaker, International, and whatever. There would be 4X4 off road trucks, custom trucks, vintage trucks, just about anything that would qualify as a truck get preferential parking. There's be a trophy awarded to the top truck, maybe even street, off-road, and custom.
Rules for car club/theme nights at Mark's Classic Cruise: Theme nights are reserved by appointment only, and at the discretion of Mark's Cruise Crew. A minimum of 15 vehicles must be committed to the theme night in order to be accepted. A designated parking location will be determined by the crew members of the cruise night. A minimum of 3 car club or theme car volunteers must arrive prior to 4:30pm the day of the cruise to assist in directing traffic and parking. One (or more, depending on the number of vehicles) trophy(s) will be awarded during the closing ceremonies. Rainout of event will be rescheduled. Request for a Theme Night must be made during a Monday cruise by visiting Lee Mack our cruise director, who is located at our DJ booth in the Hanger.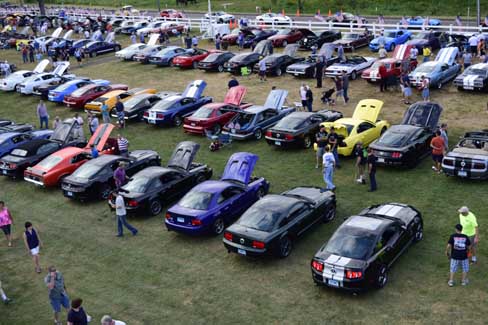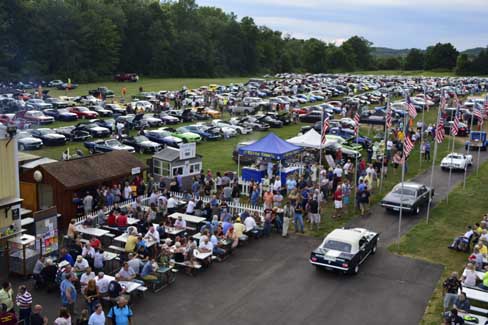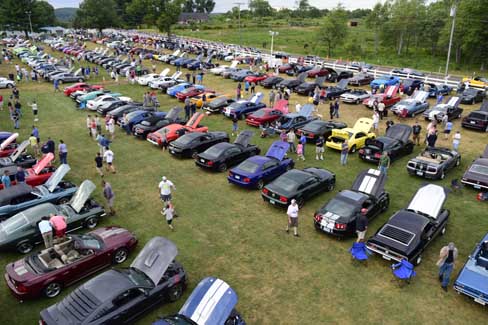 The "paddock" area is adjacent to the Showcase building and grandstands, they had 360-odd Mustangs which set a record on a 800-car night.
At this point I think it would be the end of September but I have to find out if we can get Sponsorship by having 15 Lightning Rodder/Lightning Garage Members show up. Most likely you can count on me, probably Paco since he live 5 miles from Marks as long as he's not flying his C130 someplace for Uncle Sam, maybe a few other locals.