Guys I'm getting closer. Some of you know my truck has been at JDM's since I picked it up from Richard Pettys Garage. I just wanted to drop some pictures of some of the bad ass work Jdm has done for me. I was supposed to pick it up last month but we ran into some issues that set us back and my work schedule changed so I had to go home without the truck.(I did bring home a beautiful 67 mustang) The lack of getting the build finished is due to me not being in a hurry. I promised the wife I would stay home until the little one was old enough to go racing with us cause I work away from home and the little time I get at home is very little. Here is some recent Pics of the engine, firewall, and frame. Thank you Jim and Julie (and the shop guys) for treating my truck like your own and building it reliable, beautifu, and easy to work on. Hopefully I will see you at some NMRA races next year.
My headers just got back from getting coated. Jim had to use the bends from a GT 500 and weld together to clear frame rails. He saved me a ass load of money there. They came out sweet. (showing off the coating)
Firewall came out beautiful. The attention and detail is awesome. Filled all the holes up. This will be painted Hot Rod Black. Gonna be sexy as hell.
Thanks to Matt cause I know he put in a lot of extra time in this motor for me.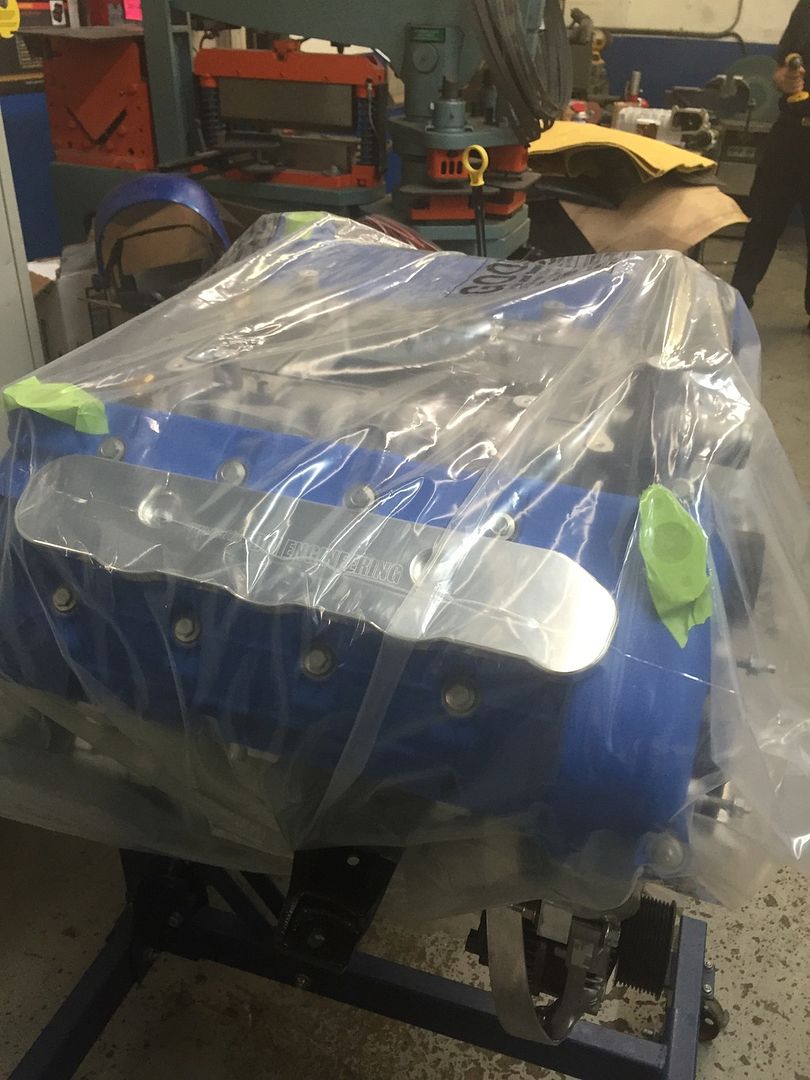 Here is one of the issues we caught. Look at the axle flange where the stud comes through it. Not very much meat.
Just more pics of the frame work.