Discussion Starter
·
#1
·
Here's my
stock block dyno
with a KB @ 16psi, street tune and stock exhaust.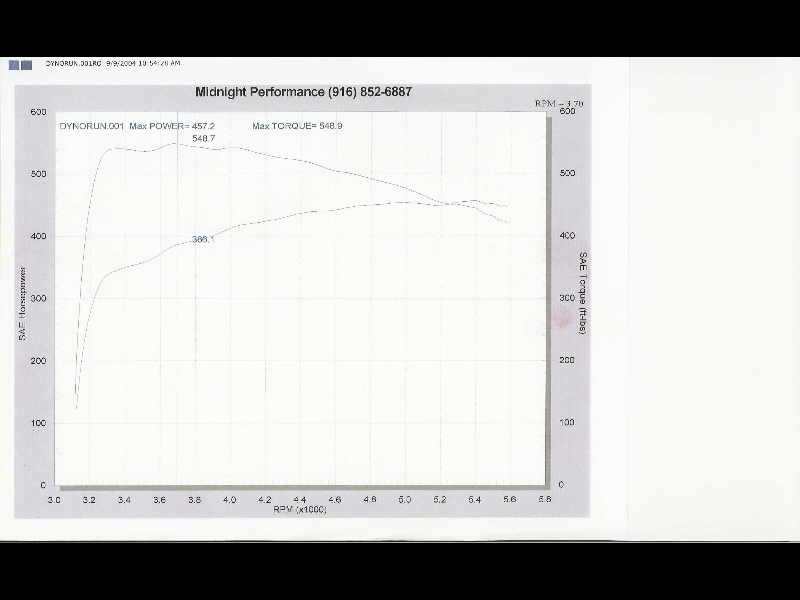 Here is the
new ported heads, Stage II cams, built motor at the same 16 psi street tune
, same timing, and stock exhaust.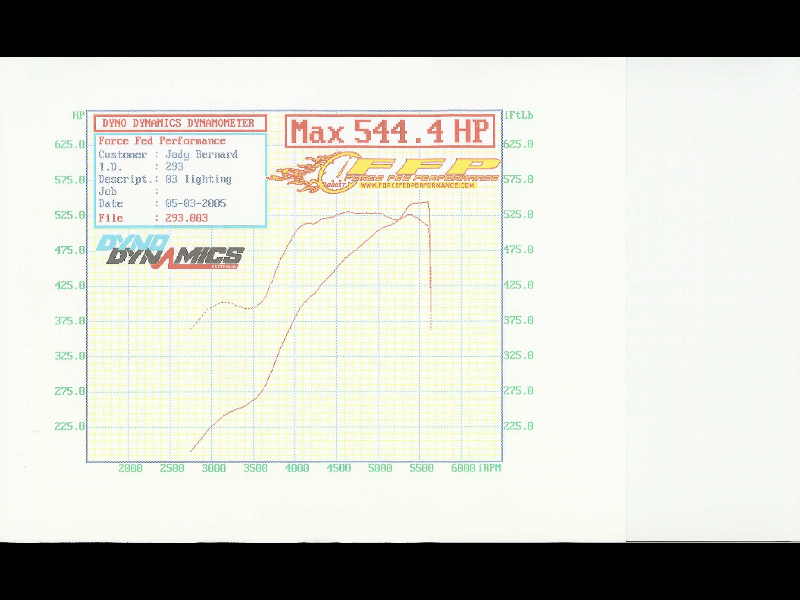 The first was on a Dynojet in third gear with converter locked. The second dyno was on a Dyno Dynamics dyno in SECOND gear and no locked converter. When I saw the torque numbers I knew they were not right, a Lightning always makes more torque than power, plus every dyno pull I've done in my truck has the torque peaking near the beginning of the run and then slowly tapering off. Both these lines look like HP lines, with a big dip where the converter was locking midway through the pull.
I say he's wrong and the torque numbers are incorrect; he claims he's correct. What do you think?
By the way, I'm re-dynoing tomorrow afternoon on the same Dynojet I ran the first dyno sheet posted on; do you think my numbers will change, and care to make a guess as to where I end up? I will do a 16 psi street pull (15 degrees) and a 20 psi race pull with 20 degrees of timing.
Jody